I was in Napa Valley the other day and spent some time at the beautiful Inn at Carneros. I'm working on several urban farmhouse designs right now and found loads of inspiration here. Although very trendy right now, it's hard not to fall in love with the urban farmhouse look and feel. I haven't downloaded my own photos from this visit yet, but was so enthralled with the grounds that I had to post something right away. More photos coming later...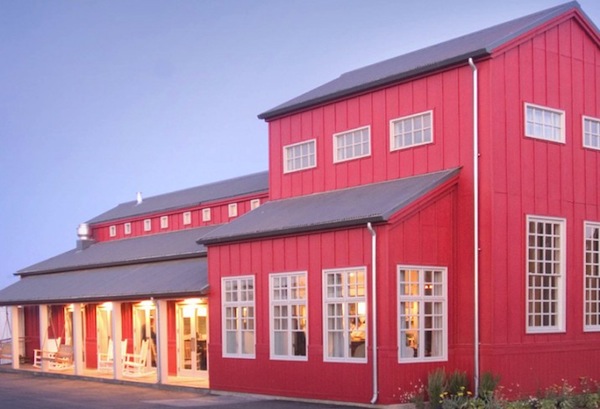 Red batten board siding...a metal roof...a row of tiny windows...metal downspouts. So many sweet farmhouse details.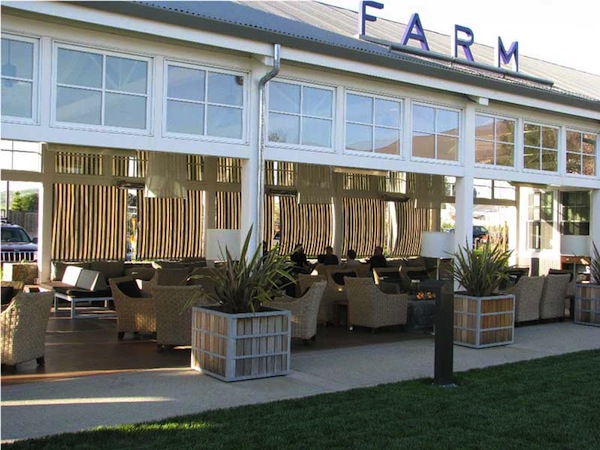 The open air restaurant/lounge area is a great hang-out spot.
The top row of windows under the roofline caught my eye right away.
The charming farmhouse cottages meander around a flowering path with views of the hills and vineyards in the background.
The darling cottages with batten board siding and a charming front porch were calling my name.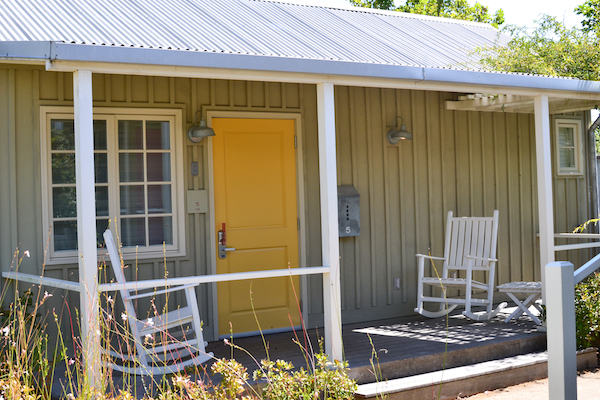 Clean and simple. The diamond pattern in the grass and concrete adds a little something to the minimalist pool.
Great windows and doors. Wish the lights were bigger.
My favorite convenience store