I am really attracted to the look of keeping trim, walls, and built-ins the same color in a room. I think it's calming and allows the textures of the woodwork to take on a new look to create a different kind of contrast.
I often hear clients talk about contrast between the molding and the paint color and I'm actually starting to think that less is more in many situations. When the contrast is subtle then it becomes more about the room as a whole contrasting the artwork or the furnishings instead of bits of contrast here or there shifting your eyes around the room but missing the whole.
I chose a subtle, muted color scheme without a strong contrast to the woodwork at our new house. When I did that suddenly our artwork came to life again in new ways because it wasn't competing with a strong wall color. Painting the walls and woodwork the same color can have that same effect. It takes courage but the pay off is rich, as you can see in the images below.
Barbary Barry image via Alkemie
Source:
House Beautiful.
Color is "Tobacco" by Pratt & Lamber.
Designer is Barbara Westbrook.
Source: http://abigailahern.wordpress.com
Source: Apartment Therapy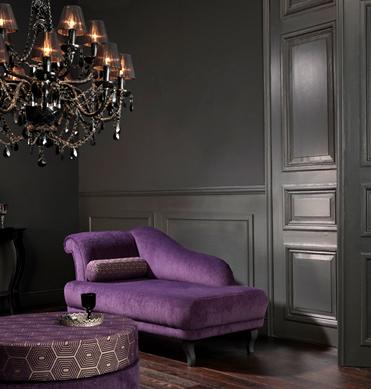 Source: http://mochihome.com
Source: Apartmenttherapy.com
Source: Apartmenttherapy.com
Source: House Beautiful
Source: House & Home February 2010 issue
Products: Wallpaper, Block Print Stripe (BP 748), paint, Blue Ground (210), Farrow & Ball; console, Stacaro; pendant, L'Atelier; lamp, At Design; art, Angus & Company; plant, Florigens Design; boxes, Hollace Cluny; side table, HomeSense; rug, chair, Elte.

Photographer:
Source:

Designer Meg Braff .

In the family room, the walls are covered in a grasscloth wallpaper and then painted

blue.
Canadian House and Home
Canadian House and Home
Canadian House and Home.
Source: House & Home January 2010 issue

Products: Walls, Coventry Grey (HC-169), Benjamin Moore; pillow, Urban Outfitters; pheasant, Aberfoyle Antique Market.

Photographer:
Canadian House and Home.
Source: Elle Decor